Organizations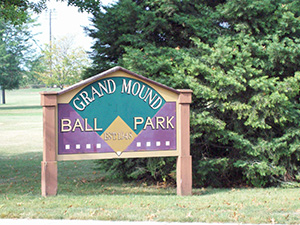 Grand Mound Ball Club
Sign up begins at the annual Grand Mound Combination Sale and runs through the end of April. Games begin mid May and run through mid July. The group is associated with the Lincolnway League.
For more information you may contact the GM Ball Club
John Kleinsmith at 1-563-221-2988 hawksrup@yahoo.com
Tony Schlimmer
Dick Bumann
Brian Kinney
Heather Chance

Grand Mound Volunteer Fire Department
(563) 847-2191
Emergency: Dial 911
Special Events:
Fireman's Dance - Last Saturday of January
Pancake Breakfast - 1st Sunday of March at Community Center
Chicken Dinner - Last Saturday of September at Community Center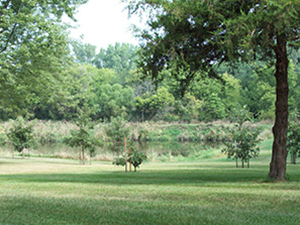 Grand Mound Sportsmen's Club
2690 230th Ave.
Grand Mound, IA 52751
(563) 847-1800
The Grand Mound Sportsmen's Club mission is to help educate youth and contribute back to the community. Also providing scholarships.
Special Events:
Easter Egg Hunt
Hog Roast
Oyster Stew & Membership Drive
Feather Party
Ditch Clean-up (twice yearly)
Contact Keith Walker for more information at (563) 659-2387.
Grand Mound Keep Iowa Beautiful Committee
The Grand Mound Hometown Pride Committee meets on the first Thursday of each month at 5:00 p.m. at the Grand Mound Community Center. This is a great opportunity for anyone interested in finding out how they can help volunteer with community beautification/improvement projects.
If you are interested in serving on the Grand Mound Hometown Pride Committee, please contact Sarah Beuthien at 563-210-3275 or msbeuthien@gmtel.net. Please view www.hometownprideiowa.org for further details or www.keepiowabeautiful.com to learn more about how you can help the City of Grand Mound's community grow. The Hometown Pride Coach, Francis Boggus works with the Committee members to coordinate a plan and distinct roles and duties to help turn the community plan into action. Plans can range from simple flower gardens, to large projects as trails, etc. Anything to help Keep Iowa Beautiful.
Community Coach Francis Boggus E-mail: francis@francisboggus.com Office: 563-249-3260
Committee Members; Sarah Beuthien, Craig Schanze, and Julie Olson. Please contact Sarah Beuthien at 563-210-3275 or via e-mail at msbeuthien@gmtel.net
Grand Mound Community Center Board please see the Community Center link in the left panel.
Greater Grand Mound Community Impact Endowment
Click HERE to find out how your donations can help improve our community!
Grand Mound Community Club
Contact Jim Clark (President) for more information and volunteer opportunites at winstonnut24@yahoo.com 1-563-320-6251.
Community Club Members include; Jim Clark (President), Heather Chance (Treasurer) as well as additional volunteers. Council Member Grace Marlowe.
Grand Mound Clover Kids 4-H Club
Do you have a kindergartner-3rd grader and live in the Grand Mound/Dewitt area? Ever consider having your child join 4H? Come join us The 3rd Thursday of each month at the Grand Mound Community Center as we BLAST into 4H. Meetings will be S.T.E.A.M.-focused, which is Science, Technology, Engineering, Art and Math. To view the GM Clover Kids 4-H Facebook page, please click HERE . You may also contact Lindsey Tague at 1-563-343-0497 for further details on this New Club!
Grand Mound Community Historical Museum
https://www.preservationiowa.org/preservation-at-its-best/grand-mound-fire-station/
Located in the Old 1892 Fire Station & City Hall at 613 Clinton St.
This new museum would welcome any items of Grand Mound's past that you have,
and would like to share with the Community by displaying those items in this building,
which is on the National Register of Historical Buildings.
Some of the items inside include the Antique hand pulled fire equipment, Original
from the 1890's.
If you have items for display or if you would like to visit the museum please contact
Co-Chair:Don Kent 563-847-1265
Co-Chair: Marybelle Howard 563-847-7191
Ashton Schultz 563-503-9084 *Point of contact for donations and tours.
Grace Marlowe, Council Member: 563-221-1115
Ken Mosier 563-847-3965
City Hall 563-847-2190
MUSUEM HOURS By Appointment. Please call City Hall to schedule an appointment with a member of the Historical Society 563-847-2190 or you may call Ashton Schultz directly at 563-503-9084. Thank you!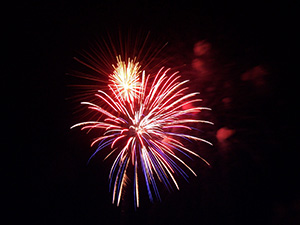 Clinton County Fireworks Association
The Clinton County Fireworks Association has entertained thousands of guests for the past 30 years on the 4th of July. This magnificent extravaganza has been held at the Grand Mound Ball Park and has grown to be one of the biggest displays in the state of Iowa and surrounding states.
This display is operated entirely by volunteers and all the fireworks are purchased by donations and entrance revenue the night of the show. Making plans for each year's show takes the whole year to prepare and starts as soon as the display has been shown on July 4th. There is a great deal of planning that goes into each year's show. They always try adding something new and different each year. In 2008, 7,600 shells were used on the display with the value of the show at $37,000,
A DJ entertains before the show and local talent offer the National Anthem. All newcomers to our town will be amazed at the show and the many people in town on July 4th.
Union Pacific Rail Road www.up.com
Grand Mound Evergreen Cemetery please contact City Hall at 1-563-847-2190.
Family Resources: Free services for survivors of Sexual Assault or Domestic Violence Crisis Line 1-866-921-3354 www.famres.org
FEMA EMERGENCY SERVICES LISTINGS https://www.fema.gov/sites/default/files/2020-08/fema_iowa-state-local-referrals_2020.pdf
Thank you to Tom Kinney & Family for the donation to the GM Community Center in recognition and honor of the "Life of Amazing Grace" story featured in Our Rural Iowa Magazine. Click HERE to view the story.